Easter: Pathway of the Passion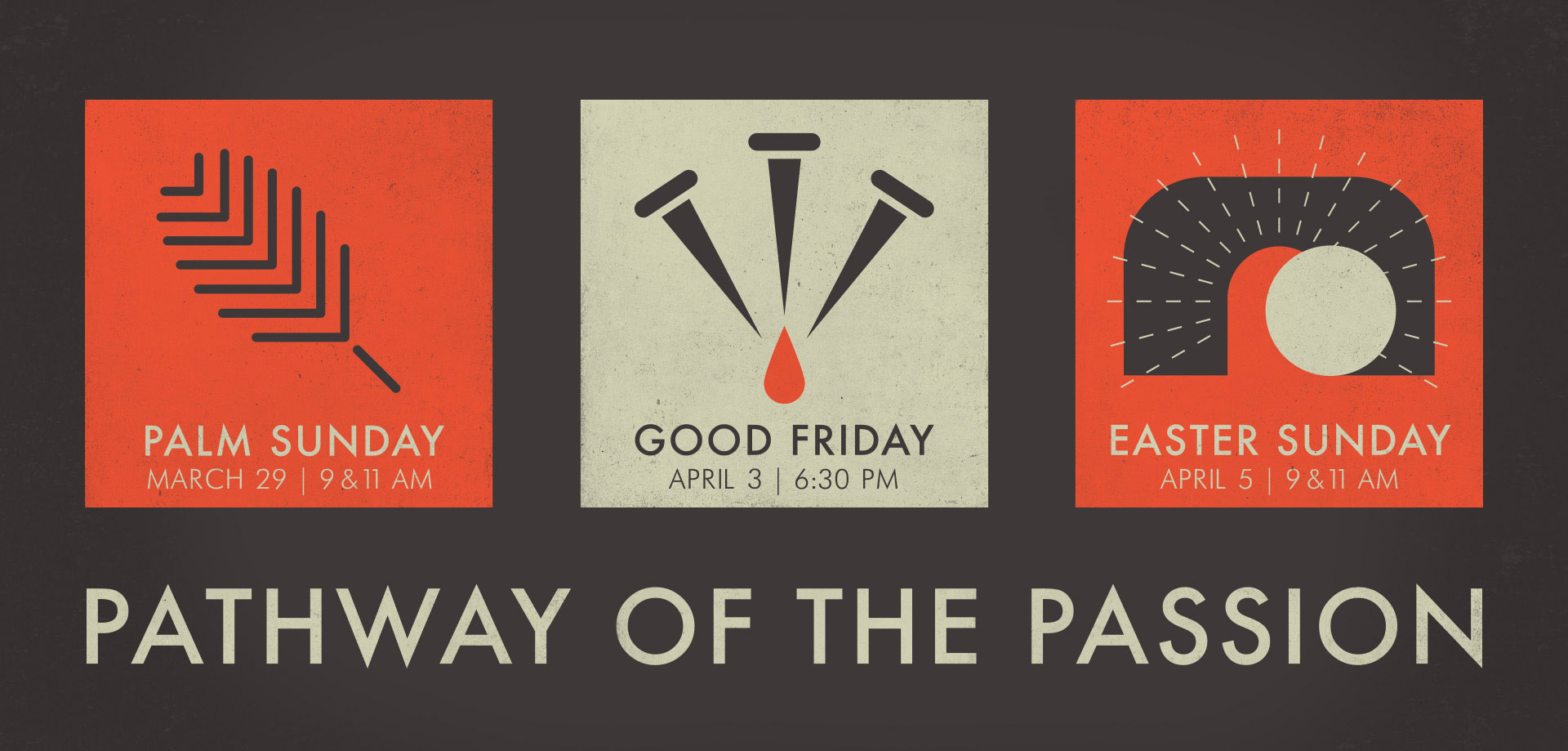 Animation of design using After Effects.
Vertical street banner print.
Two sided print of the Easter season schedule.
Various bulleting covers.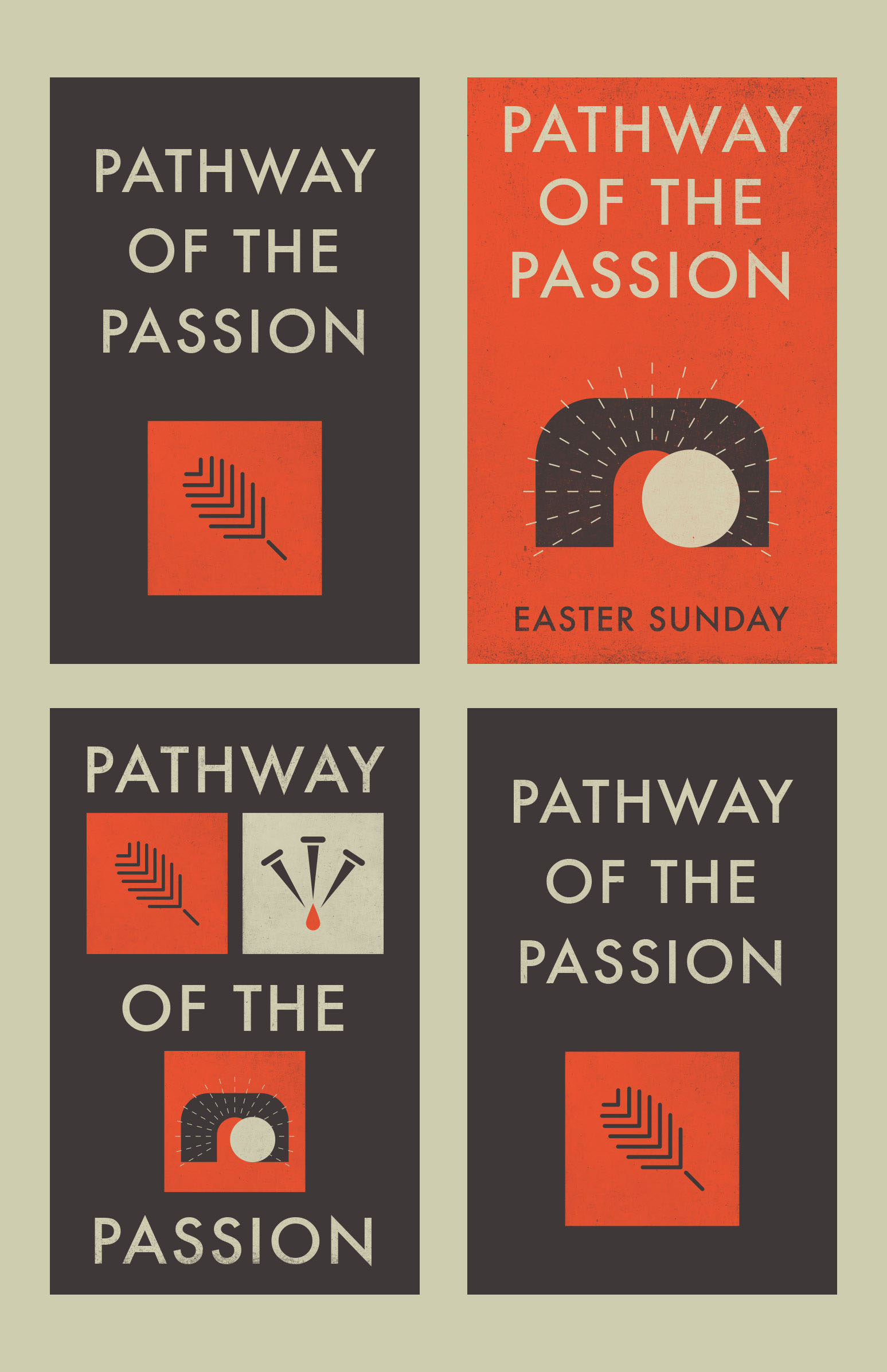 Background slides for use in the services.
Various title slides for service use.
To give credit where it is due, we
originally
 purchased
this design set
from Creation Swap by artist Megan Watson, as our Easter theme.  Instead, we ended up using it as a
spring-board
for what resulted above.